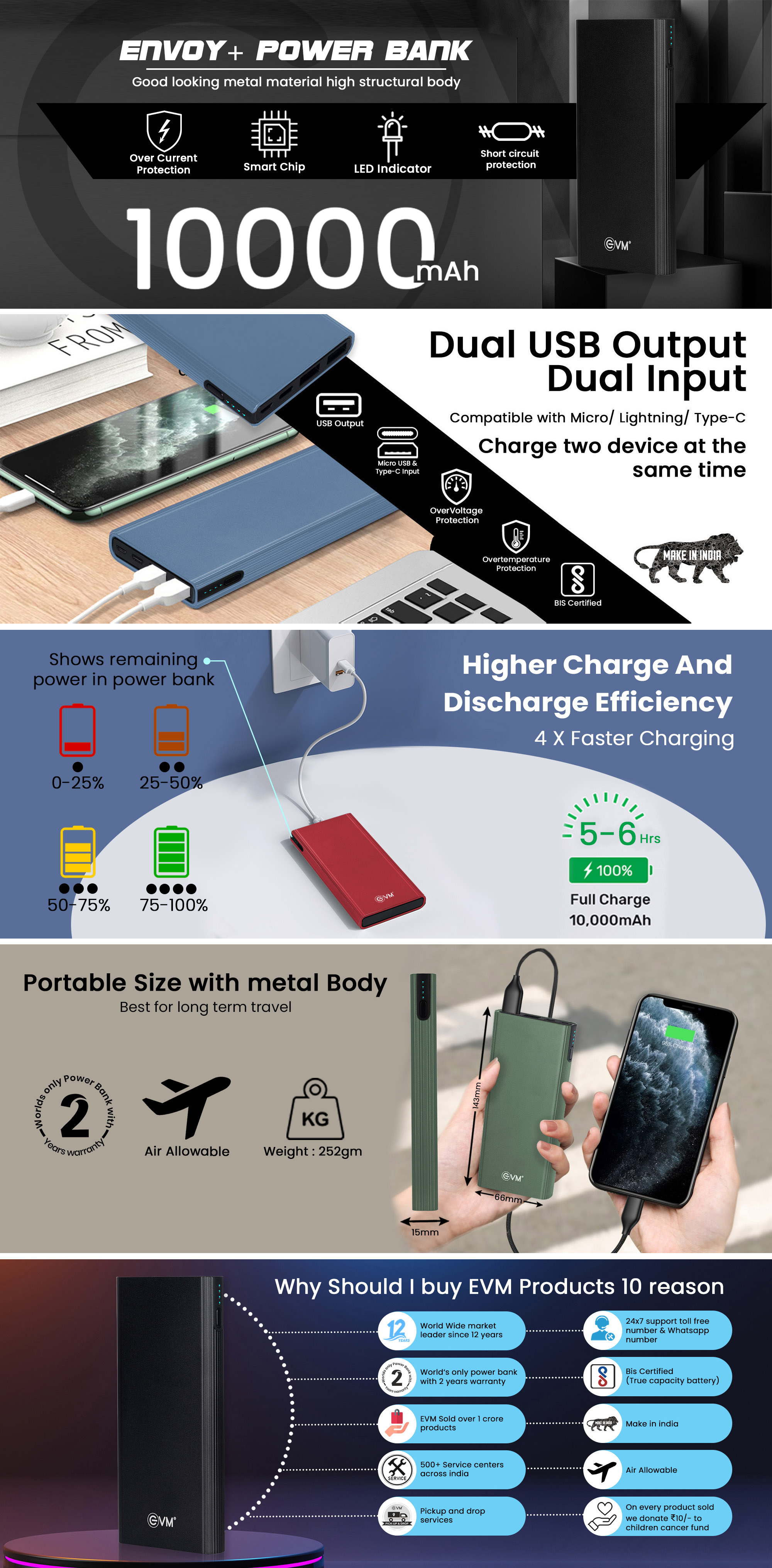 EnVoy+ EVM P0088
Experience power in your pocket with the power pro Envoy+. Provides 10,000mAh of enough power to keep your devices charged up for the entire day while fitting easily in your pocket.
Capacity - 10,000mAh
Compatible with all kinds of 5V devices, so your camera, mobile phone, headphones and other devices don't feel left out.
Charges fully in up to 3 hours, so you can be on-the-go all day long. The power bank is equipped with dual USB output enabling the charging of multiple devices together, whether be micro USB or Type C, it charges all devices quickly.
Choose between Black, Blue, Red & Green because not all accessories have to be boring!
Takes care of all your charging needs and we take care of our products by backing up them with a 2 years of manufacturing warranty, for all our versatile devices.